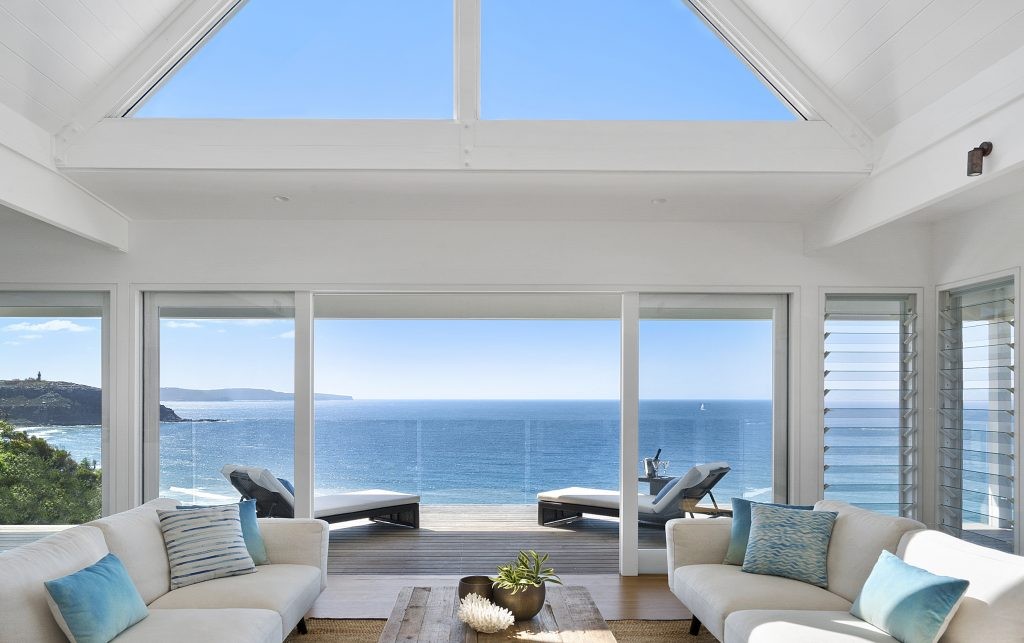 Palm Beach Sunrise Enquire & Book Here
Unwind at Palm Beach Sunrise where the captivating northern Sydney beaches coastline and enviable lifestyle take centre stage. It's easy to get lost in the moment in the luxury of this four-bedroom coastal gem where vast sophisticated living spaces, both indoors and out, capture breathtaking views across Palm Beach and beyond. Feel the ocean breeze as you settle in at this elevated home. Outside, striking geometric architecture merges with a contemporary beach house style while indoors, soothing hues and touches of wood and stone create a warm atmosphere.
Bedroom #1: King bed w/ ensuite (shower) & balcony
Bedroom #2: Queen bed
Bedroom #3: Queen bed w/ ensuite (shower)
Bedroom #4 (loft): Queen bed
Family bathroom: Bath & shower
3 x Off-street car parks
5 minute walk to Palm Beach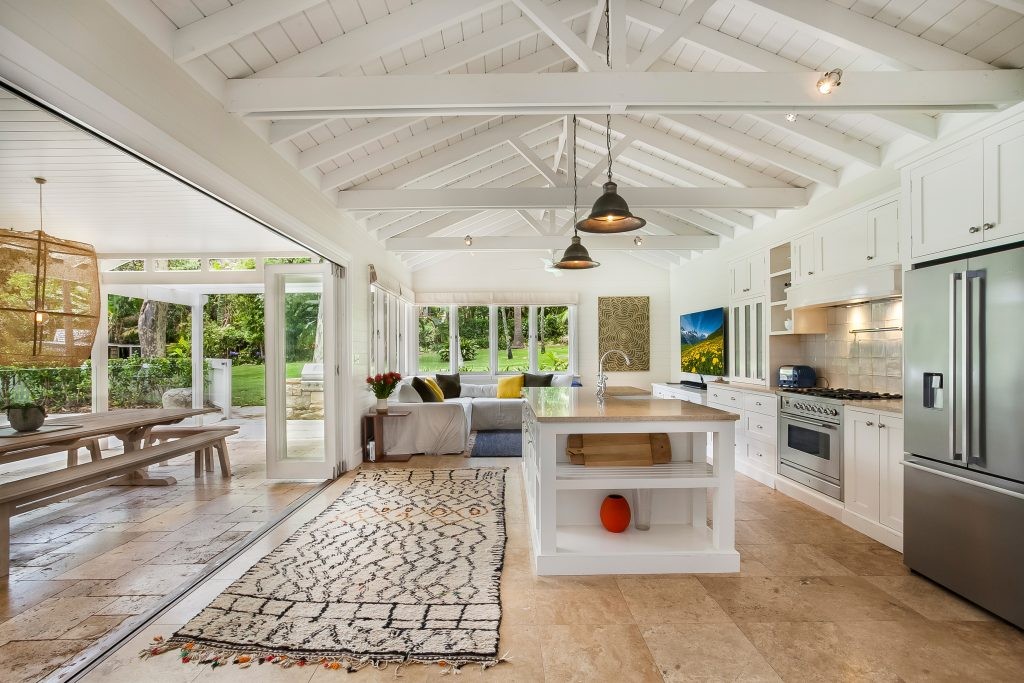 Avalon Ruskin Rowe Enquire & Book Here
Tucked away in tranquil subtropical surrounds in Sydney's northern beaches is this dazzling, private holiday villa. Catering to families and large groups, Avalon Beach House boasts six bedrooms, a separate cabin, outdoor pool, dreamy alfresco entertaining area and ample space to unwind. What's more, this luxurious, fuss-free coastal home is only moments from the beach and the cafes and shopping of Avalon village.
Bedroom #1: King bed w/ ensuite
Bedroom #2: Queen bed
Bedroom #3: Queen bed
Bedroom #4: Double bed
Bedroom #5: Double bed
Family bathroom
Bedroom #6/Cabin: Double bed w/ ensuite
Freshwater swimming pool w/ cabana
Creek on the property
2x Undercover carparks
2x Off-street car spaces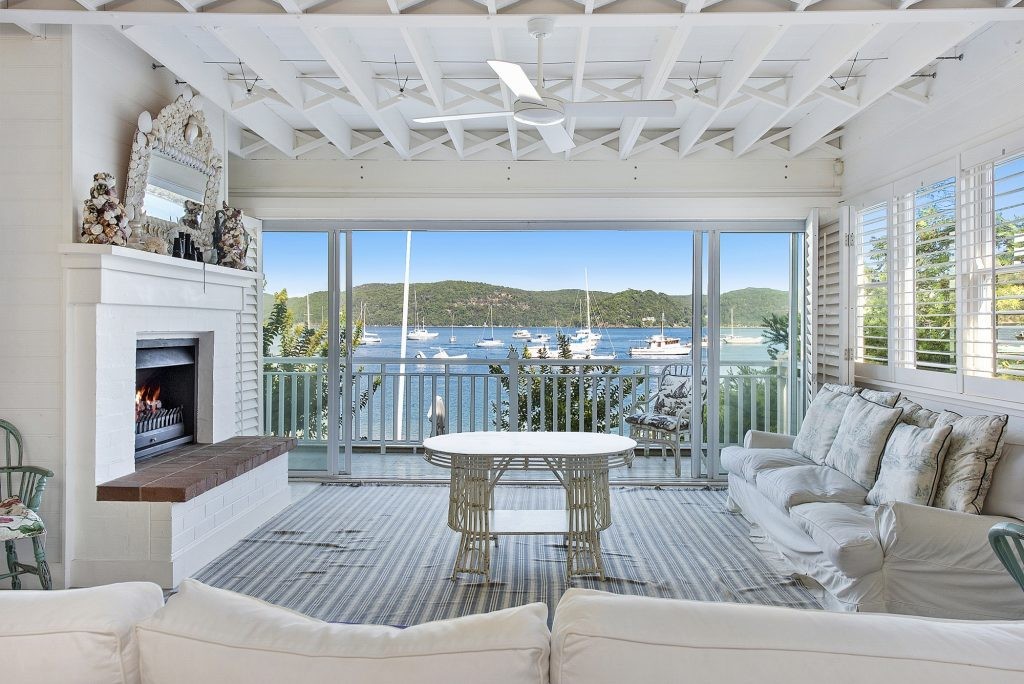 Palm Beach Boathouse Iluka Road Beachfront – Enquire Here
Private Pittwater beachfront on prestigious Iluka road – Eclectic and artistically inspired, this 6 bedroom holiday home boasts expansive views, large open plan living /dining area with state of the art kitchen.
Enjoy a cocktail from the balconies or dine in the sandstone paved courtyard / BBQ entertaining area and a cricket game on the sands beyond the courtyard at dusk.
6 Bedrooms, 5 with ensuites and bedroom 6 has 6 bunk beds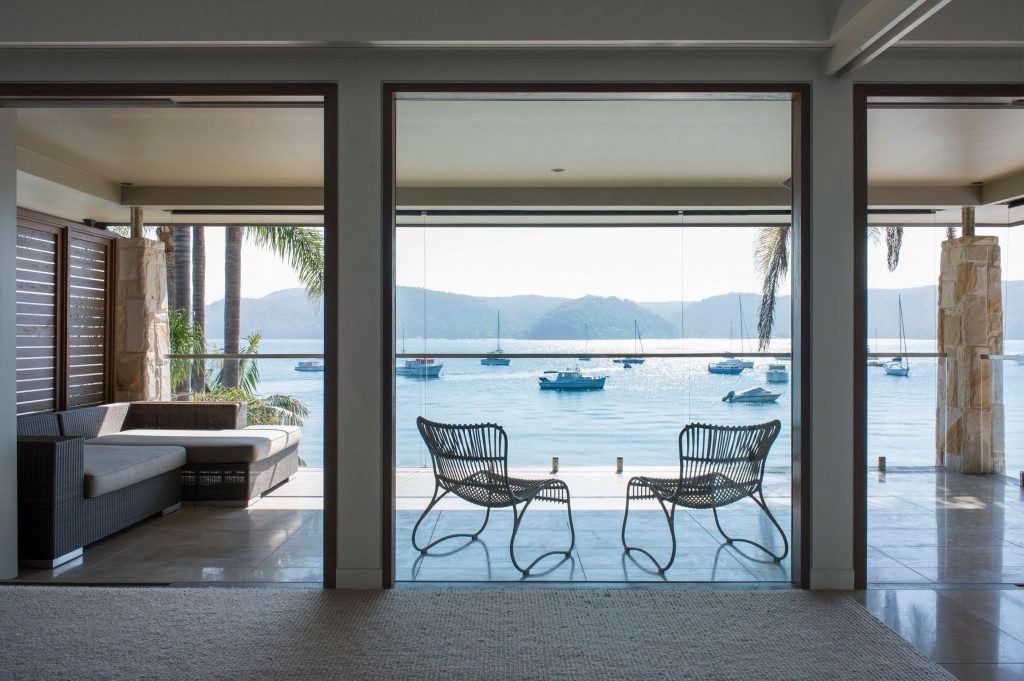 Palm Beach Pittwater- Enquire & Book Here
This is a contemporary oasis beside the water with a relaxed ambience. The perfect place for a winter stay, curled up next to the fireplace, or chilled for that much needed summer break with family and friends. Great for bridal parties, family holidays, girls' weekends away or just a long awaited getaway. Be assured that you will have a peaceful and relaxing time in this home with the beach on your doorstep and all the facilities you need to enjoy your stay.
Bedroom #1: King bed with ensuite
Bedroom #2: Queen bed with ensuite
Bedroom #3: Queen bed
Bedroom #4: Queen bed
Bedroom #5: Queen bed
1x Family bathroom
1x Powder room
Pool table
Private access to the beach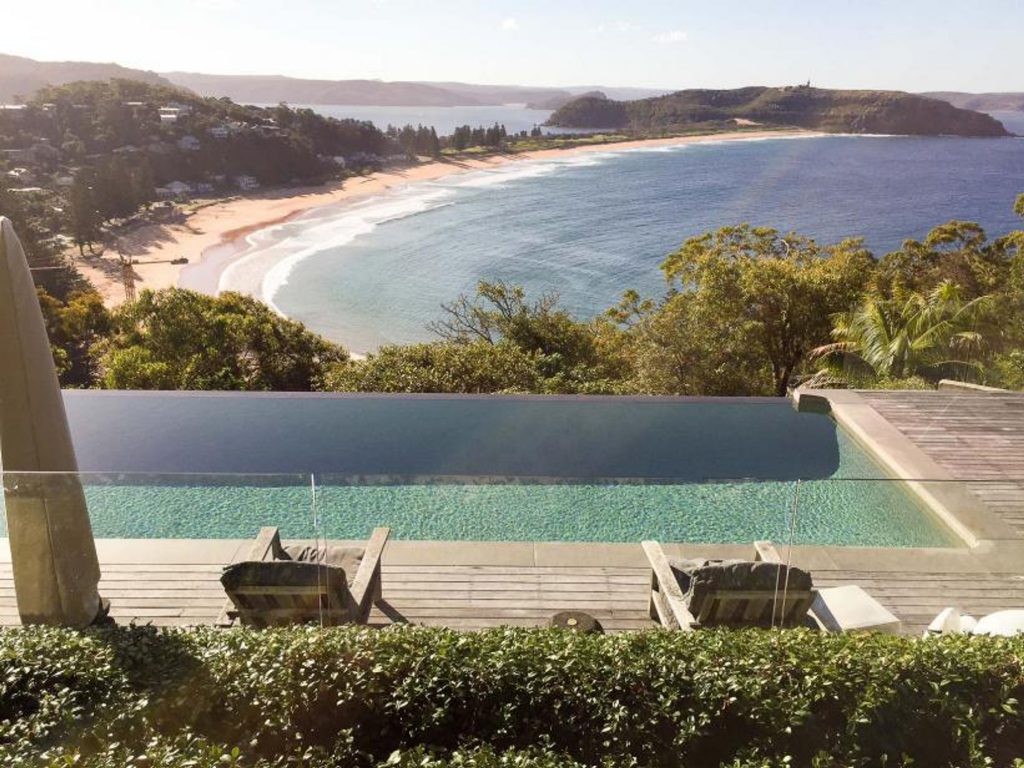 Palm Beach – Pacific Place – Enquire & Book Here
As you set foot on to Pacific Place you'll feel as if you're arrived at your own luxurious coastal resort. And nothing says resort living like the lush gardens and the unforgettable huge wooden entry doors that greet you at Pacific Place. When you open those doors there's no doubt as to why this home is a level of luxury above most others.
Bedroom #1: Queen bed w/ ensuite
Bedroom #2: King bed w/ ensuite on separate floor
Bedroom #3: Queen bed w/ ensuite
Bedroom #4: 3x Single beds w/ ensuite
Air conditioning throughout house
Swimming pool
2x Off-street parking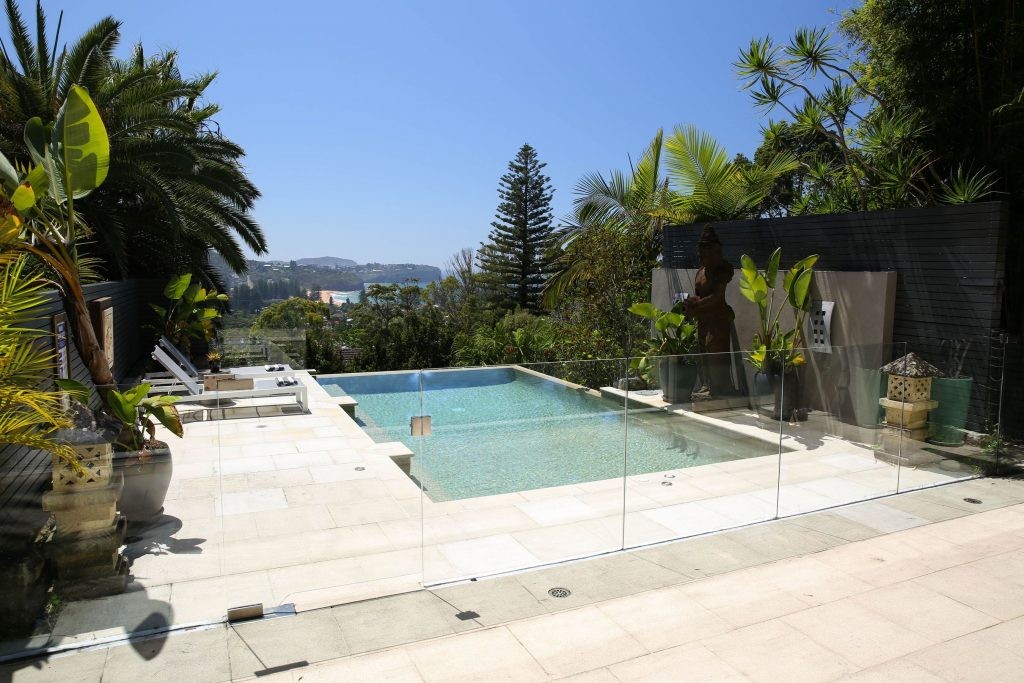 Bungan Beach – Enquire & Book Here
This private 4 storey home has so much space that you and your group can have privacy whenever you need it, while still being able to entertain in the numerous living areas throughout the house.Enjoy the beach views from the multiple terraces on each level or while relaxing in the impressive infinity heated pool with swim jets and a poolside wet bar. Children will be spoilt with the kids playground on the child-friendly lawn with trampoline and a games room on the ground floor
Bedroom #1: King bed w/ ensuite & balcony
Bedroom #2: Queen bed
Bedroom #3: Double bed
Bedroom #4: Double bed
Bedroom #5: Single bed
Bathroom #1: Ensuite (spa bath & shower)
Bathroom #2: Family bathroom (bath & shower)
Bathroom 3 & 4: Family bathroom
Heated pool with poolside bar
Kids playground with trampoline
2x OFF STREET PARKING